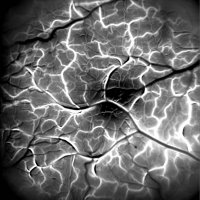 BPS rapporterar om ett märkligt fynd av två forskare. Jag citerar:
Yevgeniy Sirotin och Aniruddha Das have reported that blood flow changes in the brain – the signal measured by brain scanners – are not always linked to changes in neuronal activity. Experts have known for some time that the relationship between blood flow and neuronal activity might be rather complicated but this is the first time that such an extreme mismatch has been demonstrated.
Neuroforskningen har ofta antagit att ökat blodflöde hänger samman med ökad nervaktivitet. Men det här verkar vara en förhastad slutsats. Det här fyndet komplicerar ytterligare bilden av hjärnan och vår strävan att förstå hur det hänger ihop. BPS konstaterar:
The interpretation of human brain imaging experiments is founded on the idea that changes in blood flow reflect parallel changes in neuronal activity. This important new study shows that blood flow changes can be anticipatory and completely unconnected to any localised neuronal activity. It's up to future research to find out which brain areas and cognitive mechanisms are controlling this anticipatory blood flow. As the researchers said, their finding points to a "novel anticipatory brain mechanism".
Det är svårt att veta vad de här kan få för konsekvenser. David Leopold verksam vid National Institute of Mental Health, Bethesda kommenterar forskningen "the findings were sure to raise eyebrows among the human fMRI research community".
Hela studien finns att läsa här:
Yevgeniy B. Sirotin, Aniruddha Das (2009). Anticipatory haemodynamic signals in sensory cortex not predicted by local neuronal activity. Nature, 457, 475-479.